Treating Chronic Upper Back Pain With a Chiropractor in Irvine
At Milam Chiropractic & Sports Therapy, we offer customized chiropractic care for patients who need relief from chronic upper back pain. But why is this symptom so common? Learn how your lifestyle could be contributing to your symptoms, and how we help patients heal and prevent further pain.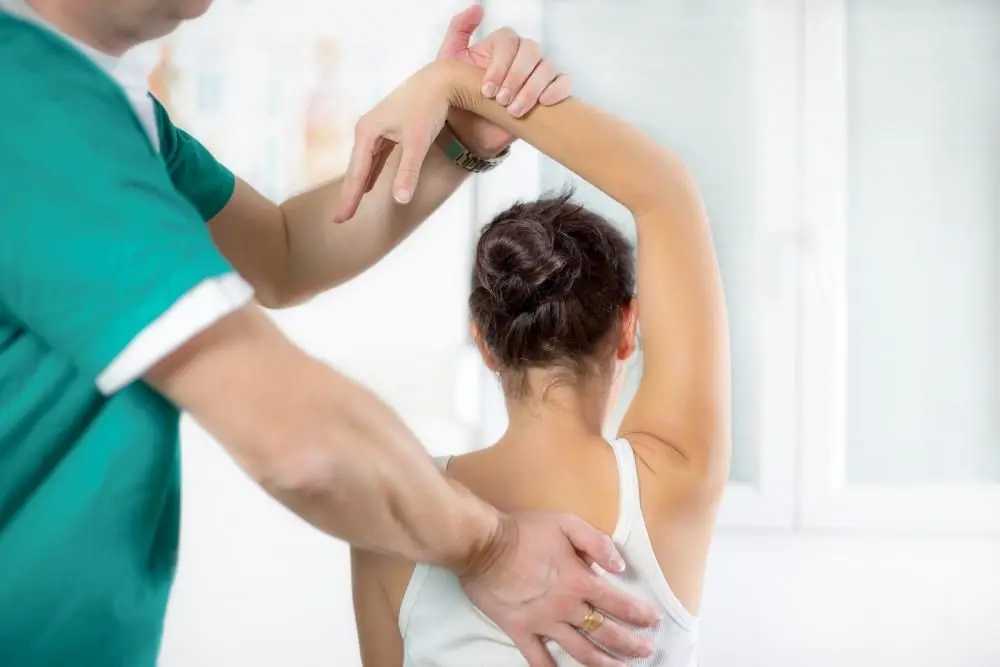 Upper Back Pain
Technology has made life easier in many ways, especially the computers that have transformed the way we work, communicate, and socialize. However, more screen time is also making us more unhealthy, as we push our spines into unnatural positions and subject our eyes and musculoskeletal systems to long periods of stress. As modern workers spend more and more time sitting in front of a computer screen (or looking down at a smartphone or tablet), pain and posture problems are becoming more common too.
If you have upper back pain that radiates between the shoulder blades or around your chest and neck, your everyday posture could be the source of your spinal stress. Although the symptoms seem to revolve around your upper back, this part of your body is actually where your spinal wellness starts, and the pain could be related to lack of support for your mid-back. The thoracic region of your spine is located in your mid-back, and it's responsible for holding the shape and function of the rest of your spine, including your upper and lower back.
Treating Upper Back Pain With An Irvine Chiropractor
If you don't have an ergonomic work environment or support your mid-back properly, the rest of your spine will start to compensate for this stress and tension. It may be more difficult to maintain the right shape and motions, leading to stiffness, mobility problems, and chronic pain. Unfortunately, upper back pain and neck pain are not the most severe consequences of mid-back tension.
The mid-back also contains your heart and lungs. When your thoracic spine is under too much stress or becomes inflamed due to misalignment, you could also experience symptoms such as painful breathing, shortness of breath, heart pain (angina), heart palpitations, and increased heart rate (tachycardia). Regular, thorough chiropractic care is essential to keep your mid-back strong and balanced.
How We Treat Pain Between Shoulder Blades
At Milam Chiropractic & Sports Therapy, we'll help you pinpoint and understand the lifestyle factors that may be contributing to your chronic pain. Our goal is to relieve tension and inflammation in your spine, restore balance, and prevent back pain in Irvine from recurring. For example, we may perform spinal manipulations (chiropractic adjustments) to restore alignment or personalize a therapy regimen to correct your posture.
Contact Us Today!
Our Irvine chiropractor treats upper back pain and other chronic conditions for patients throughout the Irvine area. Whether you live in Tustin or Irvine, Santa Ana or Orange, we will accommodate your schedule and assess your unique symptoms to make sure your chiropractic care is right for you. Call us today to schedule your free consultation.