Laying the foundation for total health
In some ways, one could say that Corrective chiropractic care and Sports Therapy is a bit like building a house - certain things have to happen in a particular order in order for everything to stand strong and work together correctly. When building a house, if you tried to build your walls before you had a solid foundation, your walls would be weak and eventually may even collapse. If you tried to build your roof before the walls were ready, you would run into the same problem. These concepts apply to your body as well, and corrective chiropractic care addresses many common reasons why people experience pain, poor health diminished lifestyles and limited results from discount, "Joint" chiropractic clinics. If something is not right with your body's foundation, than that needs to be addressed before true health and an active lifestyle can be achieved. With Corrective Sports chiropractic care & Therapy, your body has to go through a particular plan of care in order to repair itself correctly and fully. There are three general phases of chiropractic care . . .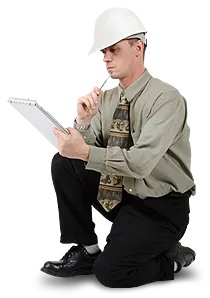 Phase 1: Relief (Acute) Care
If you are in pain when you come into our Tustin and Irvine chiropractic office, our first objective is to help you start the healing process by reduce pain and inflammation so you start feeling better as soon as possible. Depending on the severity of the underlying condition which is causing your pain, it is typical for a patient to need chiropractic care or adjustments 3-4 times per week for the first week to 2 weeks.
Phase 2: Corrective/Restorative Care
During the corrective phase of chiropractic care, muscles and other tissues are allowed to heal and strengthen more completely, which helps prevent further injury or pain as well as support your new structure/shape. This is much like a training program at the gym. You get out what you put in. The goal of corrective or restorative chiropractic care is to help bring your body back to 100% functioning. It is typical to need chiropractic care or adjustments about 8-12 times per month for 90 to 180 days, depending on your overall health, lifestyle, current posture and the severity of your problem.
Phase 3: Wellness Care
Once your body has fully healed and you are no longer experiencing back pain or other pain symptoms, it is important to come in for periodic chiropractic adjustments to avoid further problems in the future and maintain your current or corrected condition. Usually, this phase of chiropractic care only requires a quick visit to Dr. Milam 2-4 times per month, based on your lifestyle and health goals.
In Summary:
Three Distinct Phases of Care
Phase I: Acute Care
This phase of care lasts from 14 to 21 days. Its focus is on pain relief, restoration of cervical ordosis, and A to P (front to back) spine balancing. During acute care, patients receive training on their home care equipment and procedures.
For patients, each clinic visit includes their performing warm up exercises and stretching; receiving functional, neurological, and postural examinations by the doctor; getting a mobilization based on their examinations and posture analysis if they need a temporary increase in joint mobility, and wearing their prescribed Pettibon System Weights or straps.
In The Pettibon System, a mobilization is performed in order to provide a temporary increase in joint mobility so that the rehabilitative exercises can take advantage of this increased range of motion. After patients have performed warm up and stretching exercises and are examined, they'll only get a mobilization if there is a need to increase joint mobility. That mobilization won't apply painful compressive thrusts typically associated with a conventional chiropractic adjustment. Instead, it will be a distraction-type force that stretches the spinal column. This type of mobilizing procedure is more aligned with biological functions and more effective for relieving nerve compression, pain, and dysfunction.
Phase II: Rehabilitation and Correction
The goal of this phase of care is for patients to achieve permanent correction. This requires a minimum of three rehabilitation sessions per week in the clinic for a period of at least 90 days. Patients continue doing their home care procedures twice a day. And the clinic staff checks compliance after 30 to 45 days of rehabilitation. Based on the patients' height and cervical muscle strength measured at the beginning of treatment, there should be a height increase of ½ to 1 ½ inches and an increase of 30% to 50% in cervical flexor muscle strength.
Rehabilitation continues until the correction goals are achieved. For many patients, that's the minimum period of 90 days. Others may take 24 months or more, especially if they have torn ligaments.
Phase III: Maintenance and Supportive Care
The purpose of this last phase of care is to maintain and enhance patients' spine and posture correction, muscle strength, and endurance. Once a week, for a year, patients come to the clinic to do a full workout using the Linked Exercise Trainer and receive a brief functional, neurological, and postural exam. The doctor will only mobilize patients if the exam indicates the need.
What happens after patients' spine and posture have been corrected? Like brushing their teeth, they make the home care exercises a daily part of their everyday health regime. They schedule yearly check-ups. And see the doctor for emergencies or other changes that affect the health of their spine.
As you can tell by now, for doctor, staff, and patients, The Pettibon System® represents very different chiropractic care. Yet it's care that consistently gets results and kudos!